Find Your Unique Experience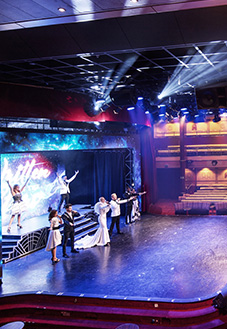 Broadway Experience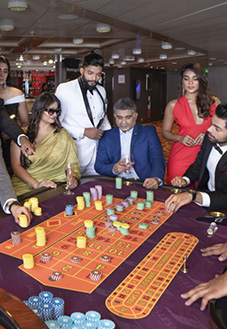 Free Entry at Casino
Vibrant Nightfree at Dome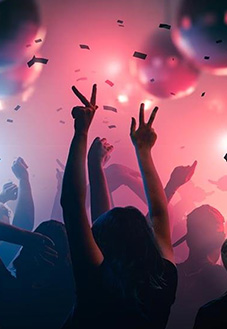 DJ Night Life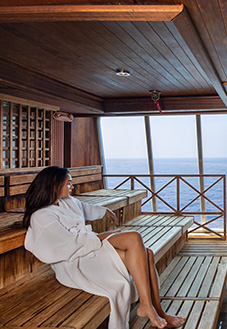 Invigorating Spa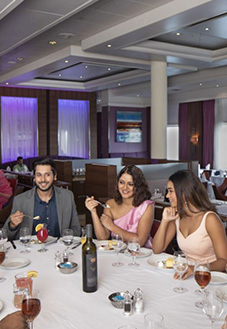 Jain Food Available
Customized Events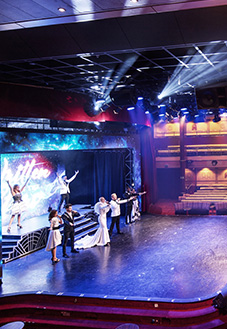 Broadway Experience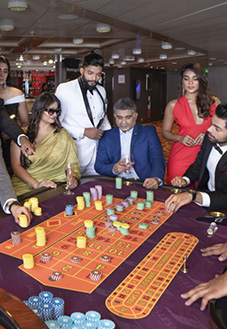 Free Entry at Casino
Vibrant Nightfree at Dome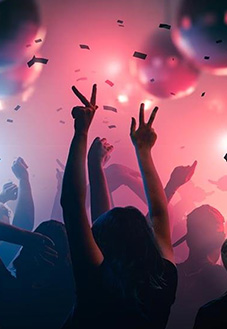 DJ Night Life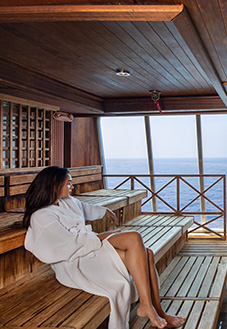 Invigorating Spa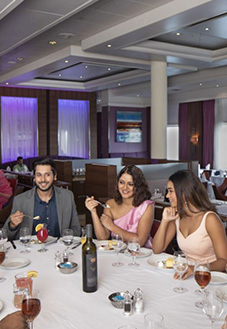 Jain Food Available
Customized Events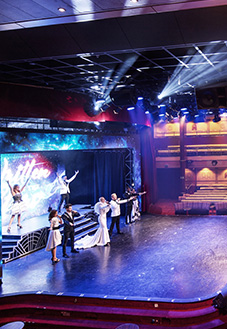 Broadway Experience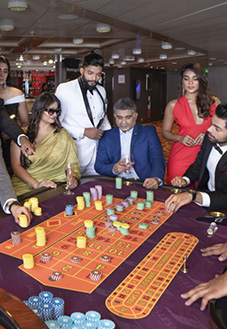 Free Entry at Casino
Vibrant Nightfree at Dome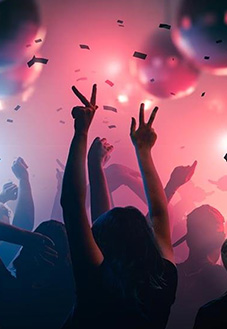 DJ Night Life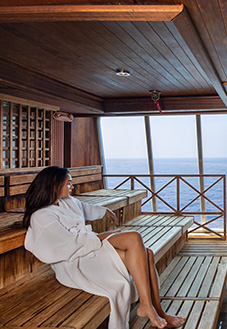 Invigorating Spa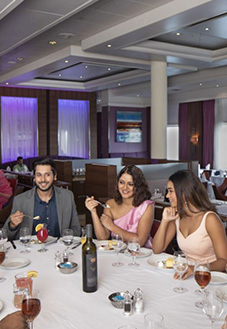 Jain Food Available
Customized Events
Jalesh Cruise Dubai: Best Deals on Mumbai to Dubai Cruise
MUMBAI DUBAI CRUISE The shining, sparkling city with its modern, fast-paced lifestyle is the UAE's most visited tourist hot spot. Dubai is full of luxury, glitz and glamour, and perhaps is a world in itself, but it's definitely a city you will want to visit once in your lifetime. Located on the Arabian Peninsula in the Persian Gulf, the city is one of the most spectacular cities in the world with a real melting pot of different cultur
.........Read More
MUMBAI DUBAI CRUISE
The shining, sparkling city with its modern, fast-paced lifestyle is the UAE's most visited tourist hot spot. Dubai is full of luxury, glitz and glamour, and perhaps is a world in itself, but it's definitely a city you will want to visit once in your lifetime. Located on the Arabian Peninsula in the Persian Gulf, the city is one of the most spectacular cities in the world with a real melting pot of different cultures. Considered a jewel of the UAE, an ultra-modern city that combines new-age skyscrapers with ancient tradition and is majorly known for its amazing beaches, heavenly food, luxury living, and safaris, to name a few. Its home to over 400 high rise buildings, full of modern and impressive architecture, providing tourists with an unmatched urban experience. Sun and desert, sea and sky, people and city, luxury and peace – everything here together comprise the core of Dubai being the most sought-after tourist destination. Travelers flock to this city of extremes to visit the tallest buildings, the largest shopping malls and the most luxurious hotels on earth. Jalesh Cruises presents a perfect opportunity for travelers to create beautiful memories in the city that is a complete entertainment hub.
A World beyond Imagination
See the many architectural wonders of Dubai which include access to Burj Al Arab, Burj Khalifa & Dubai Aquarium. Experiencing the Dubai's Desert Safari is a chance you'll regret if you missed. Travel through history on this tour that offers a close look at Dubai's past and present, its ultra-modern architectural marvels, and the amazing nightlife. Relishing on traditional Dubai cuisines at Atlantis Hotel is a definitely a treat to your tummy. Live in the palace that's an epitome of luxury at Jumeirah Zabeel Saray. The tour also includes discovering the amazing culture & art of Sharjah.
About Jalesh Cruises
Experience the joy of cruising with elevated luxury and convenience aboard India's First Premium Luxury Cruise Ship 'Jalesh Cruises'. With an aim to provide you with "the finest experience not only in cruising, but in all of luxury travel," your Jalesh cruise vacation will be one to treasure for a lifetime. The premium cruise covers popular domestic tourist places such as Mumbai, Goa, Diu, Ganpatipule, Mormugao, as well as international destinations such as Dubai, Muscat, Abu Dhabi, Khasab and Bahrain, with many more new destinations being added to its exciting itineraries.
The 70,285-ton, 14 deck ship can carry up to 2,000 passengers and has a total of 837 cabins; housed in 36 mini suites, 162 balcony rooms, 430 ocean view rooms and 209 interior rooms. There are also special cabins and facilities for senior citizens and differently abled passengers. Jalesh Cruises offers high-quality accommodation such as mini-suites, cabins with ocean view and balcony, interconnecting rooms; all featuring plenty of amenities, five-star dining, award-winning spa facilities and world class entertainment such as broadway musicals, burlesque performances, magic shows, blockbuster movie screenings, stand-up comedy, casino & much more. They also offer excursion options for vacationers who can take tours and see the sights of their port destinations safely and easily. With 24/7 dining options, Jalesh Cruises boasts 14 restaurants and 9 bars and lounges with a dedicated cuisine for Jain guests. In fact the luxurious passenger ship has an exclusive area dedicated for kids and teenagers.
You can spend time at the casino, dip into its pool, watch a movie at the theatre, visit the comedy club or their in-house musicals, flex your body at the fitness club or just lounge in the many bars when you're not enjoying shore excursions. All these offerings makes this cruise ship perfect for families, solos, couples, groups and older folks who just want to relax and travel in the lap of luxury.
JALESH CRUISE DUBAI EXCURSIONS
Traditional Dhow Cruise in Dubai Marina + Dubai Mall (DXB01)
Explore Dubai's seafaring heritage with Dhow Cruise, as you embark upon a journey to experience the futuristic city of Dubai Marina. An hour's leisure sail of the canal city gives you ample glimpses of Dubai's spectacular skyline, while you get treated to an assortment of locally-produced nut snacks. You could always keep your memories fresh of mesmerising moments with a picture of Dubai Fountain - the world's largest choreographed fountain system and Burj Khalifa – the world's tallest building. Conclude your exploration of the Persian Gulf shoreline with a shopping extravaganza at Dubai Mall – the second largest mall in the world.
1001 Arabian Nights (DXB02)
Bask in the authenticity of Arab culture, flavours & deserts with an exclusive Night Adventure at the Al Sahara Royal Desert Fortress. A destination packed with incredible traditional activities like belly dance, Tannourah Folklore and Traditional Hair Dance, Fire Eating and Oud performances. You get to blend in the warmth of the locals who assist you on a ride atop an Arabian Horse & Camel. The oasis among the desert is idyllic to capture unique photos of this fortress amidst the sand dune setting. You also get to shop for aromatic perfumes or local artisan sand bottles and souvenirs that adorn the souks of Arabia. Your itinerary is inclusive of 5-star international buffet and BBQ dinner alongside 2 glasses of locally-prepared wine or beer of your choice. You also take home a Premium Souvenir Photo alongside memories of a camel ride, falcon holding, henna painting and much more.
Snapshots of Dubai (DXB03)
If time is of your essence then we have just the right package for you. Embark upon a panoramic drive that leads you through the city of the future, where you get to capture the essence of a marvel like Palm Island Jumeirah and the majestic Atlantis, The Palm. Your tour lets you revel in the intricate architecture and the slender minarets of renowned Jumeirah Mosque. What's more, you also get to witness the unique alley by the Zabeel Palace of HH Sheikh Mohammed bin Rashid Al Maktoum.
Helicopter over Dubai (DXB04)
Fly high and experience unobstructed views over Dubai with this unique and thrilling 12-minute helicopter flight that offers breathtaking views from the incredible Burj Khalifa to The Palm and The World archipelagos. You get to soar past the skyscrapers of the Dubai downtown and breeze past Union Square, Dubai Marina as well as fronds and trunk of Palm Jumeirah. Get up and close to views that make the Burj Khalifa & Burj Al-Arab hotel even more majestic. A farewell to a memorable helicopter ride begins with the vibrant vista of artificial sandy islands in the shape of a world map on the way to Port Rashid, and ends on the rooftop helipad of Atlantis, The Palm.
City Van Dubai Tour (DXB05)
Let your tour-de-Dubai commence with the wealth of travel experience that the city van drivers possess. They chauffer you around Dubai, letting you witness the contrasts between the old and new in this growing and exciting city. Capture the royalty of Burj Al Arab - the world's only 7-star hotel, and views of the Union House, Etihad Museum and Jumeirah Mosque. As you drive by the Jumeirah beach road, Madinat Jumeirah and Atlantis, The Palm, you get to click your very own memories of Dubai.
Read Less
FAQ
Why should I choose Jalesh Cruises?
Jalesh Cruises can be your home for the next week if you choose this luxury cruise to Dubai. This budget-friendly cruise from Mumbai to Dubai has a wealth of facilities including world-class entertainment, amenities and activities for passengers. There are amazing restaurants and dining outlets on board to make your cruise even more exciting.
How much does the cruise cost?
The Jalesh Cruise cost depends on the room category you choose and are the most affordable cruise service provider in India. There are a wide range of packages to choose from. We also offer exciting discounts and deals to ensure that our loyal clients spend as less money as possible for a luxury cruise experience.
Are tours of Dubai also included in the cruise cost?
Cost of Shore excursions in Dubai is exclusive of the cruise fare.
What is the best thing to do in Dubai?
Dubai excursions range from lavish shopping and dining experiences to adventurous desert safaris and a lot more. Guests can see the many architectural wonders of Dubai which include access to Burj Al Arab, Burj Khalifa, Dubai Aquarium and many other sights.
What if I fall sick onboard?
The cruise ship is equipped with an emergency medical kit and also has a doctor on call.
What about safety onboard?
The cruise ship is equipped with life jackets and fire extinguishers.
Which other destinations does Jalesh Cruises sail to?
The Luxury Cruise covers popular domestic tourist places such as Mumbai, Goa, Diu, Ganpatipule, Mormugao, as well as international destinations such as Dubai, Muscat, Abu Dhabi, Khasab and Bahrain, with many more new destinations being added to its exciting itineraries.
I have more questions - how can I get additional information?
Please feel free to reach out to our friendly Cruise Experts at (022) 40743444, email at jalesh@akbartravels.com or whatsapp on (+91) 9324236456.
For more listed FAQ's, kindly click here