Find Your Unique Experience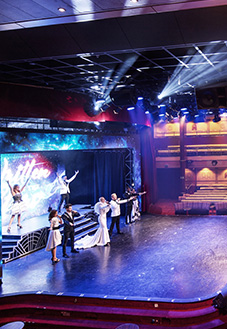 Broadway Experience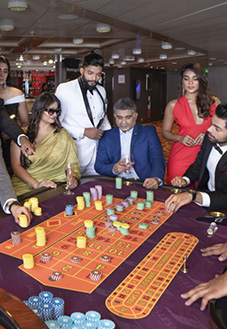 Free Entry at Casino
Vibrant Nightfree at Dome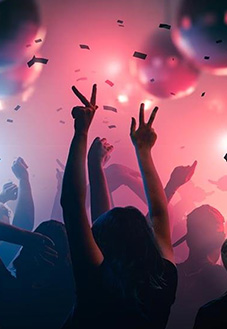 DJ Night Life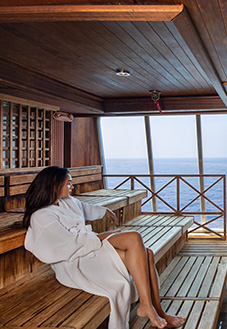 Invigorating Spa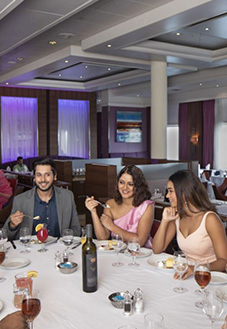 Jain Food Available
Customized Events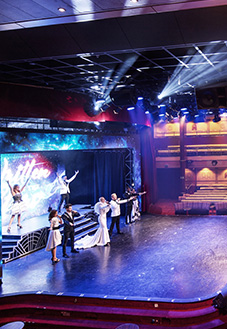 Broadway Experience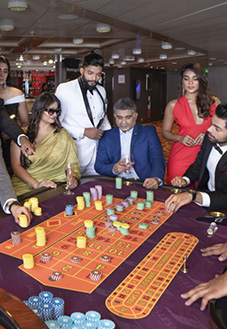 Free Entry at Casino
Vibrant Nightfree at Dome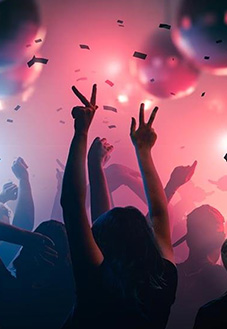 DJ Night Life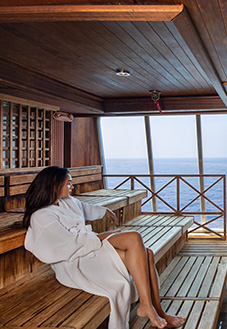 Invigorating Spa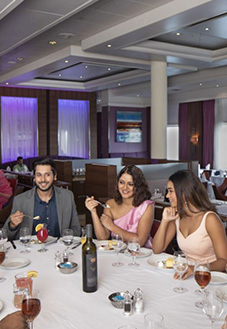 Jain Food Available
Customized Events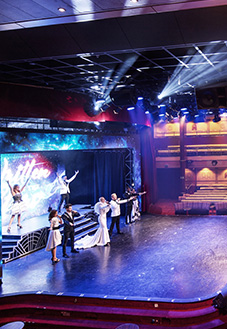 Broadway Experience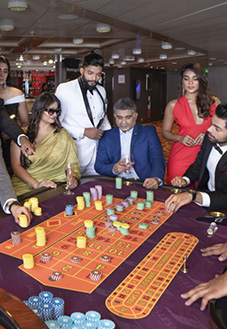 Free Entry at Casino
Vibrant Nightfree at Dome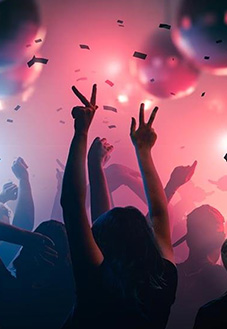 DJ Night Life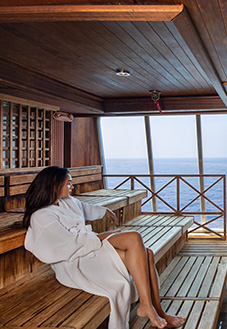 Invigorating Spa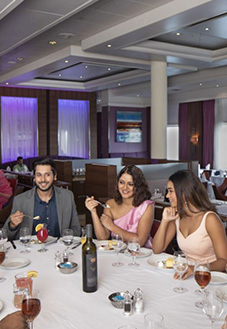 Jain Food Available
Customized Events
KHASAB SEA CRUISE
Khasab is a city in an exclave of Oman bordering the United Arab Emirates. It is the local capital of the Musandam Peninsula and has frequently been dubbed the "Norway of Arabia" because of its extensive fjord-like craggy inlets and desolate mountainscapes. It is also known as the Top of the Emirates, a play of words to define its position – it's the most "northern" city in the Emirates. Musandam Khasab is the mo
.........Read More
Khasab is a city in an exclave of Oman bordering the United Arab Emirates. It is the local capital of the Musandam Peninsula and has frequently been dubbed the "Norway of Arabia" because of its extensive fjord-like craggy inlets and desolate mountainscapes. It is also known as the Top of the Emirates, a play of words to define its position – it's the most "northern" city in the Emirates. Musandam Khasab is the most charming and breathtaking city in Oman. From an awe-inspiring desert safari to speeding through waterways, Khasab leaves you wanting for more. Jalesh Cruises provides you with an exciting voyage along with the crystal clear waters of Musandam, where you can enjoy the fjords, spot dancing dolphins and discover its colourful underwater world, like no other place on Earth, where fun and surprises come in waves.
A Scandinavian Treat in Arabia
You won't want to miss exploring the beautiful city of Muscat that's blessed with amazing attractions and magnificent beaches. What's a better way to get entertained by delightful dolphins? Tour the Northside of Oman including the wonderful village of Nakhl. If this is your first time to the region, check out the roller coaster ride in the Desert Safari. Explore Nizwa fort while riding through the ancient souk of Mystical Muscat and learn more about the culture & history of the vibrant capital.
About Jalesh Cruises
Experience the joy of cruising with elevated luxury and convenience aboard India's First Premium Luxury Cruise Ship 'Jalesh Cruises'. With an aim to provide you with "the finest experience not only in cruising but in all of the luxury travel," your Jalesh cruise vacation will be one to treasure for a lifetime. The premium cruise covers popular domestic tourist places such as Mumbai, Goa, Diu, Ganpatipule, Mormugao, as well as international destinations such as Dubai, Muscat, Abu Dhabi, Khasab and Bahrain, with many more new destinations being added to its exciting itineraries.
The 70,285-ton, 14 deck ship can carry up to 2,000 passengers and has a total of 837 cabins; housed in 36 mini suites, 162 balcony rooms, 430 ocean view rooms and 209 interior rooms. There are also special cabins and facilities for senior citizens and differently-abled passengers. Jalesh Cruises offers high-quality accommodation such as mini-suites, cabins with ocean view and balcony, interconnecting rooms; all featuring plenty of amenities, five-star dining, award-winning spa facilities and world class entertainment such as broadway musicals, burlesque performances, magic shows, blockbuster movie screenings, stand-up comedy, casino & much more. They also offer excursion options for vacationers who can take tours and see the sights of their port destinations safely and easily. With 24/7 dining options, Jalesh Cruises boasts 14 restaurants and 9 bars and lounges with a dedicated cuisine for Jain guests. In fact, the luxurious passenger ship has an exclusive area dedicated to kids and teenagers.
You can spend time at the casino, dip into its pool, watch a movie at the theatre, visit the comedy club or their in-house musicals, flex your body at the fitness club or just lounge in the many bars when you're not enjoying shore excursions. All these offerings make this cruise ship perfect for families, solos, couples, groups and older folks who just want to relax and travel in the lap of luxury.
JALESH CRUISE KHASAB EXCURSIONS
Fjord Dhow Cruise (KHS01)
Set sail to your journey on a traditional Omani dhow boat's pier-side cruising towards Musandam's 'Norway of Arabia' fjord. You get to witness breathtaking views of majestic mountains and turquoise waters that visually stand in stark contrast to the limestone cliffs. Gaze at dolphins while you enjoy your refreshments for a visual and culinary treat all at once. Step in for a swim in the waters of Telegraph Island or just take the optional snorkel to view marine life of Khasab.
Khasab & Bukha Discovery (KHS02)
Embark upon a guided coach tour to discover the history and natural beauty of Khasab. A visit to the Musandam Peninsula, Khasab and surrounding areas including the historic Portuguese Fort is going to lead you to the depths of picturesque panoramas. Spectacular views at the top of the central tower amidst the backdrop of mountains over the sea make your journey an unforgettable experience. To add to all this, you get to marvel at the unique and attractive watchtower scenery setting of rustic Bukha Fort.
Safari to Jebel Harim (KHS03)
Gear up for an awe-inspiring 4-wheel Jeep adventure to the highest peak of Musandam Peninsula at Jebel Harim. Stunning landscapes await you, alongside a picturesque Bedouin village and the grand panorama of Jebel Harim. Take a pause at the mountain crest to capture a magnificent view of Khawr Najid overlooking the Indian Ocean. This excursion is not for the faint-hearted as you are bound to experience newer heights of thrill & adventure.
Speed Boat Beach Transfer (KHS04)
Experience a unique opportunity to venture on an exciting speed boat transfer to an exclusive beach accessible only by the sea. Sunbathe, relax and chill-out on an enchanting beach with Arabian sands. Your speed boat travel includes a pickup and drops service, as well as refreshments and fruits onboard.
Read Less
FAQ
Does Jalesh Cruises welcome families with kids?
Nearly half of Jalesh Cruise packages are booked by families with children. Jalesh Cruise lines make a special point of providing supervised activities for youngsters. There is a designated area dedicated for all children and teens. If your child enjoys swimming, sports, games, movies, and the adventure of new places, he/she will fall in love with this cruise. The Jalesh cruise staff will help keep them busy and entertained.
Is there a charge for entertainment?
On the Jalesh cruise, the entertainment is included. There's no charge for admission except for a few optional shows.
Which other destinations does Jalesh Cruises sail to?
The Luxury Cruise covers popular domestic tourist places such as Mumbai, Goa, Diu, Ganpatipule, Mormugao, as well as international destinations such as Dubai, Muscat, Abu Dhabi, Khasab and Bahrain, with many more new destinations being added to its exciting itineraries.
What are the activities offered by Jalesh Cruises?
Activity levels and types of activities vary by itinerary and destination, but there's a lot to do for everyone on board!
Do I need travel insurance?
Travel insurance is not mandatory, but we do highly recommend it! It's always nice to travel with confidence knowing that you'll be ok if unforeseen circumstances arise.
What is there to do in the evenings?
Whatever suits your fancy. Relax, rejuvenate, attend the various live shows, watch a blockbuster movie, party all night at the disco and lounges or play to win at the Casino.
Where can I find all the itineraries offered by Jalesh Cruises?
Please click here to view all Jalesh Cruises itineraries.
Can I book my Cruise online?
Yes, you may book your cruise online by submitting your details and clicking on SAIL NOW button on the right hand side of our website.
I have more questions - how can I get additional information?
Please feel free to reach out to our friendly Cruise Experts at (022) 40743444, email at jalesh@akbartravels.com or whatsapp on (+91) 9324236456.
For more listed FAQ's, kindly click here