Find Your Unique Experience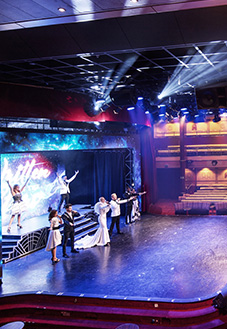 Broadway Experience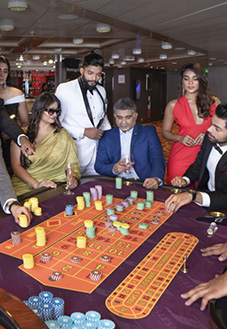 Free Entry at Casino
Vibrant Nightfree at Dome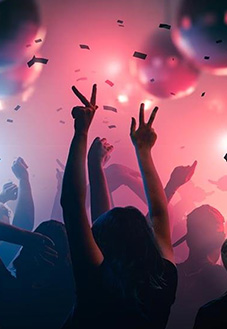 DJ Night Life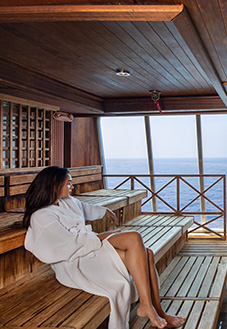 Invigorating Spa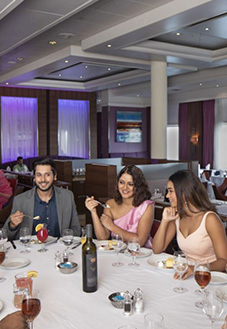 Jain Food Available
Customized Events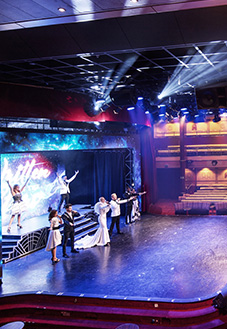 Broadway Experience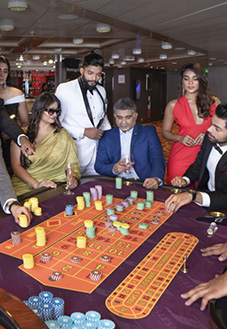 Free Entry at Casino
Vibrant Nightfree at Dome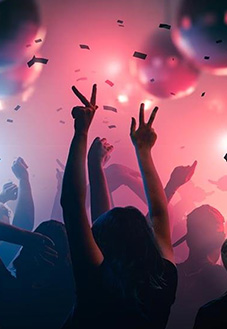 DJ Night Life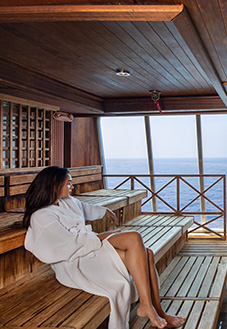 Invigorating Spa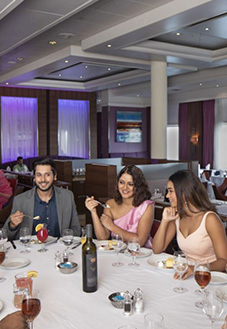 Jain Food Available
Customized Events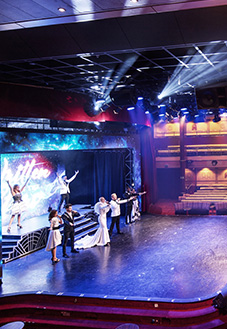 Broadway Experience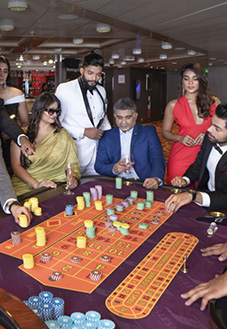 Free Entry at Casino
Vibrant Nightfree at Dome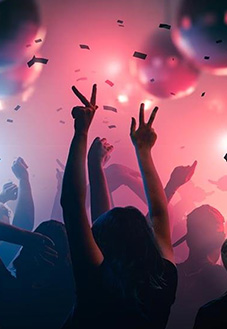 DJ Night Life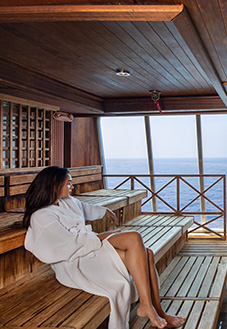 Invigorating Spa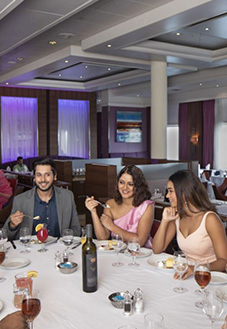 Jain Food Available
Customized Events
ABU DHABI CRUISE
Abu Dhabi is one place that offers you all the types of experience you want, from adventure, sports, to history, culture, and the list goes on. Being the capital of the United Arab Emirates, the city has some incredible landmarks such as the Sheikh Zayed Grand Mosque and Emirates Palace, the modern racing circuit at Yas Marina or the exhilarating Ferrari World are unmatched. This city is also famous for its coastline with a total length of about
.........Read More
Abu Dhabi is one place that offers you all the types of experience you want, from adventure, sports, to history, culture, and the list goes on. Being the capital of the United Arab Emirates, the city has some incredible landmarks such as the Sheikh Zayed Grand Mosque and Emirates Palace, the modern racing circuit at Yas Marina or the exhilarating Ferrari World are unmatched. This city is also famous for its coastline with a total length of about 400 kilometers, and the snow is so white that it can be taken for sugar. In fact Abu Dhabi Beach has received the "Blue Flag" - a certificate of international quality. There are several interesting things to do in Abu Dhabi. You can relax at the beach, enjoy a meal at the variety of restaurants serving different cuisines, go sightseeing and enjoy nature or learn about the city's history. Besides the pristine beaches and ample sunshine, you can look forward to the hospitality of the locals. A mere 90 miles away from Dubai, Abu Dhabi is the perfect getaway.
Rich in Heritage, Resources & Culture
You'll miss something for a lifetime if you missed visiting the Ferrari World. This place is sure to give you an adrenaline rush. Abu Dhabi is filled with art, drenched in culture and has mind-blowing architectural marvels. Witness it all and have a lip-smacking lunch in Emirate Palace. Enjoy your high tea at the magnificent Etihad Towers. Enjoy the Camel Safari at the world's largest uninterrupted sand mass, the Rub Al Khali, also called as the Empty Quarter. The tour also includes a visit to Sheikh Island, Al Ain (largest Oasis in the city) and to the unforgettable Desert Safari.
About Jalesh Cruises
Experience the joy of cruising with elevated luxury and convenience aboard India's First Premium Luxury Cruise Ship 'Jalesh Cruises'. With an aim to provide you with "the finest experience not only in cruising, but in all of luxury travel," your Jalesh cruise vacation will be one to treasure for a lifetime. The premium cruise covers popular domestic tourist places such as Mumbai, Goa, Diu, Ganpatipule, Mormugao, as well as international destinations such as Dubai, Muscat, Abu Dhabi, Khasab and Bahrain, with many more new destinations being added to its exciting itineraries.
The 70,285-ton, 14 deck ship can carry up to 2,000 passengers and has a total of 837 cabins; housed in 36 mini suites, 162 balcony rooms, 430 ocean view rooms and 209 interior rooms. There are also special cabins and facilities for senior citizens and differently abled passengers. Jalesh Cruises offers high-quality accommodation such as mini-suites, cabins with ocean view and balcony, interconnecting rooms; all featuring plenty of amenities, five-star dining, award-winning spa facilities and world class entertainment such as broadway musicals, burlesque performances, magic shows, blockbuster movie screenings, stand-up comedy, casino & much more. They also offer excursion options for vacationers who can take tours and see the sights of their port destinations safely and easily. With 24/7 dining options, Jalesh Cruises boasts 14 restaurants and 9 bars and lounges with a dedicated cuisine for Jain guests. In fact the luxurious passenger ship has an exclusive area dedicated for kids and teenagers.
You can spend time at the casino, dip into its pool, watch a movie at the theatre, visit the comedy club or their in-house musicals, flex your body at the fitness club or just lounge in the many bars when you're not enjoying shore excursions. All these offerings makes this cruise ship perfect for families, solos, couples, groups and older folks who just want to relax and travel in the lap of luxury.
JALESH CRUISE ABU DHABI EXCURSIONS
Snapshots of Abu Dhabi (AUH01)
Embark upon a visual tour to capture the top attractions, sights and sounds of the UAE's impressive capital. You get to be mesmerized by the architecture marvel of the world, Sheikh Zayed Grand Mosque. Take awe-inspiring photos of wide expanses of the corniches, stunning skylines, futuristic buildings, gardens and beaches. Following which, you get to bask in the grandeur of the Emirates Palace – the ultra-luxurious hotel in Bahrain and gawk in wonder at Qasr Al Watan – Presidential Palace portraying Arabian traditional architecture.
Abu Dhabi Panoramic & Dhow Cruise (AUH02)
Experience the traditional hospitality of the Emirates like never before. Gaze into the gorgeous city panorama from the perspective of a slow winding Arabian Wooden Dhow boat cruise as you munch on an assortment of locally-produces nuts. As the grandeur of Sheikh Zayed Grand Mosque leaves you fascinated, you also get to wallow in plethora of shopping avenues at of the Marina Mall – one of Abu Dhabi's top shopping malls.
Abu Dhabi Cultural Vision, Louvre & Qasr Al Watan (AUH03)
The soaring Domes and Minarets of the amazing Sheikh Zayed Grand Mosque are all set to bedazzle you with their royal splendour. For connoisseurs of art, Louvre Abu Dhabi presents you with a unique opportunity to marvel at an ambience purely dedicated to aestheticians of life. What's more, the entry to Qasr Al Watan- the Presidential Palace lets you experience the cultural history and hub of Abu Dhabi.
Abu Dhabi Desert Safari (AUH04)
Let go of the hustle and bustle of city life as you venture into the wide expanse of Abu Dhabi's desert at Al Khatm. As you drive through the endless sand dunes of the desert, get set to be enchanted by palm tree farms nearby. When you reach the premises of a local desert camp, you get to experience the essence of traditional Arabic hospitality. Tantalise your taste buds with the taste of true Arabic coffee and dates served in a traditional way at a centuries-old Emirati home. Your itinerary is packed refreshments, jeep transportation, camel riding, sand boarding and much more.
Emirates Gold Express (AUH05)
Enjoy a panoramic orientation tour featuring the incomparable highlights of Abu Dhabi. The soaring domes & minarets of Sheikh Zayed Grand Mosque present you with immaculate moments to be captured. A visit to the Emirates Palace hotel presents you with a playful mix of cherished Islamic architectural elements, while you can also treat yourself to a unique cup of 'Gold Cappuccino' and local pastries. You also get to shop till you drop at the majestic Marina Mall - one of the best Shopping Malls of Abu Dhabi.
Read Less
FAQ
My family is interested in a Jalesh Cruise holiday. Do you accommodate families?
Yes! Jalesh Cruises offers your family the opportunity to experience happiness, adventure, history, and cultures together.
Do the cabins have safety deposit boxes?
Safety deposit boxes for your valuable items, jewellery, money and documents are available in each cabin on board.
What type of entertainment can I expect on board?
A diverse variety of performances is programmed for each evening: Broadway musicals, Burlesque experience, Bollywood songs, movie screenings, dance, stand-up comedy acts, magicians and casino. The entertainment team will do their utmost to make every moment of yours on board enjoyable.
Which other destinations does Jalesh Cruises sail to?
The Luxury Cruise covers popular domestic tourist places such as Mumbai, Goa, Diu, Ganpatipule, Mormugao, as well as international destinations such as Dubai, Muscat, Abu Dhabi, Khasab and Bahrain, with many more new destinations being added to its exciting itineraries.
Are governmental charges included?
Governmental taxes and gratuities are additional and must be paid by the guest on board.
I have more questions - how can I get additional information?
Please feel free to reach out to our friendly Cruise Experts at (022) 40743444, email at jalesh@akbartravels.com or whatsapp on (+91) 9324236456.
For more listed FAQ's, kindly click here