Find Your Unique Experience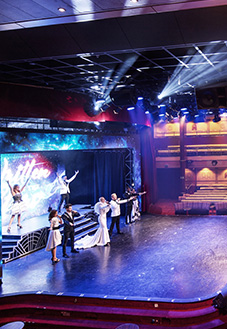 Broadway Experience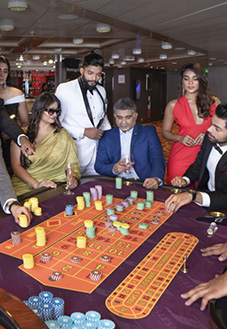 Free Entry at Casino
Vibrant Nightfree at Dome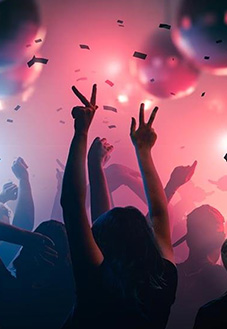 DJ Night Life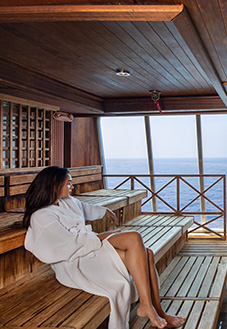 Invigorating Spa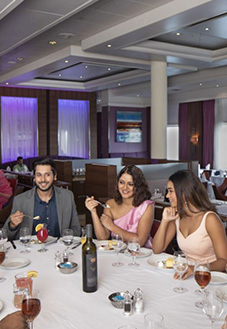 Jain Food Available
Customized Events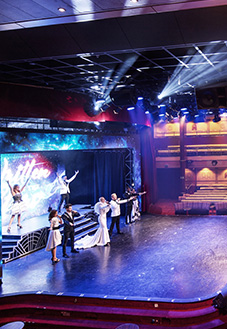 Broadway Experience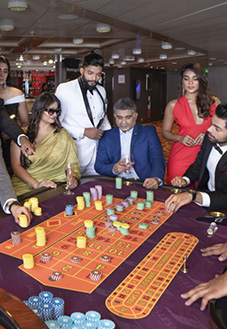 Free Entry at Casino
Vibrant Nightfree at Dome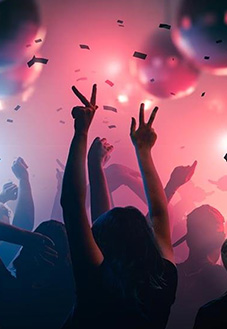 DJ Night Life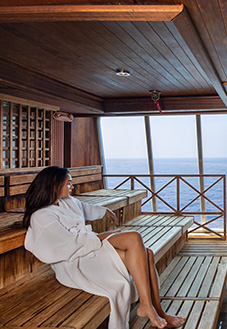 Invigorating Spa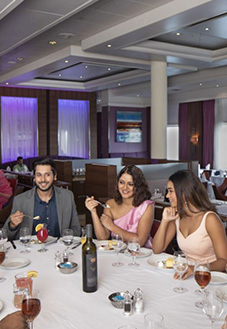 Jain Food Available
Customized Events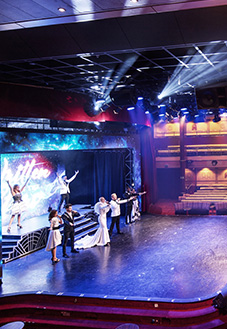 Broadway Experience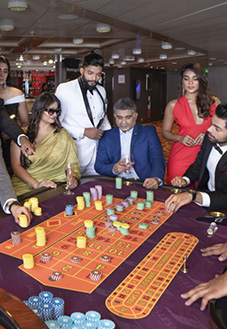 Free Entry at Casino
Vibrant Nightfree at Dome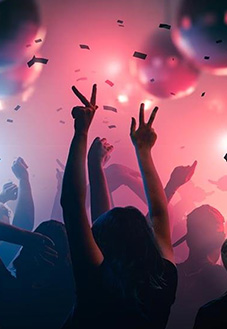 DJ Night Life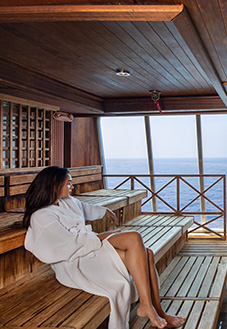 Invigorating Spa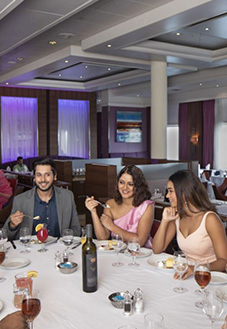 Jain Food Available
Customized Events
Jalesh Cruise
Searching for a better way to travel? Breathtaking scenery? Exotic, far-away lands? Maybe a little rest and relaxation with a day at a therapeutic spa, or a cocktail at your balcony as you bask in the romantic glow of the setting sun. Whatever your idea is, Jalesh Cruises take care of everything to make your dream vacation a reality. No need to worry about making hotel reservations or searching for the right restaurant – Jalesh cruises are
.........Read More
Searching for a better way to travel? Breathtaking scenery? Exotic, far-away lands? Maybe a little rest and relaxation with a day at a therapeutic spa, or a cocktail at your balcony as you bask in the romantic glow of the setting sun. Whatever your idea is, Jalesh Cruises take care of everything to make your dream vacation a reality. No need to worry about making hotel reservations or searching for the right restaurant – Jalesh cruises are filled with everything you need for an all-inclusive vacation.
Embark on the holiday of your dreams aboard the ship as unique as its name- Karnika, India's First Premium Luxury Cruise. It's time to take a cruise and explore your favourite destinations across India, UAE, Oman, Bahrain and many more among others.
| | | |
| --- | --- | --- |
| Jalesh Cruise Packages | No. of Nights | Price* |
| Mumbai-Dui-Mumbai | 3 Days 2Nights | Rs. 18,580 |
| Mumbai-Ganapatipule-Mumbai | 3 Days 2Nights | Rs. 18,580 |
| Mumbai – High Seas - Mumbai | 3 Days 2Nights | Rs.20,450 |
| Mumbai –Mormugao (Goa) - Mumbai | 3 Days 2Nights | Rs.20,450 |
| Mumbai-Mormugao (Goa)- High Seas-Mumbai | 4 Days 3Nights | Rs.27,885 |
| Dubai-Muscat- High Seas-High Seas-Mumbai | 5 Days 4Nights | Rs.29,820 |
| Mumbai-Ganapatipule-Mormugao (Goa)-High Seas-Mumbai | 5 Days 4Nights | Rs.33,515 |
| Mumbai-High Seas-High Seas-Muscat-Dubai | 5 Days 4Nights | Rs.35,845 |
About Karnika the Ship
Jalesh Cruise Karnika was built for Sitmar Cruises in 1989 by Fincantieri in Monfalcone, Italy. Before entering service she was transferred to P&O Princess Cruises after P&O acquired Sitmar. She started her journey as Crown Princess sailing until 2002, when she was renamed A'Rosa Blu and transferred to A'Rosa Cruises. Till 2018 the ship was acquired and operated by few companies before finally being purchased by Zen Cruises subsidiary Jalesh Cruises and was renamed Karnika. The cruise ship 'Karnika' is named after the celestial nymph (Apsara Karnika) an Indian mythological character known for her beauty and alluring charms, who according to the legend of 'Samudra Manthan' emerged when Gods and demons churned the ocean for Amrit (nector) to reward those engaged in hard labour. The name is also inspired by the 'Manikarnika' ghat the first and oldest Indian ghat in the ancient city of India, Varanasi.
Karnika is a 70,285 ton home-ported vessel that promises to deliver international-standard cruising experience with a unique Indian flavour. With a carrying capacity of 2,000+ guests, the ship has four accommodation options including Ocean View (430 cabins), Balcony (162 cabins), Interior (209 cabins) and Mini Suites (36 cabins).
The Cruise ship undertook its maiden sail from Mumbai to Goa on April 17, 2019 and is expected to contribute to building Mumbai as a major cruise port. It offers onshore destinations and excursions across Indian port cities such as Mumbai, Chennai, Kochi, Mormugoa, Vizag and international destinations such as Dubai, Abu Dhabi, Bahrain and Muscat, with new destinations being added. The major sailings of Jalesh cruises are Mumbai to Goa (Mormugoa) cruise, Mumbai to Diu cruise and Mumbai to Muscat cruise. However, its Mumbai to Goa cruise is the most popular. The ship is exclusively designed to offer a rich experience of Indian hospitality, culture, gastronomy while cruising over its beautiful landscape. The lavish range of offerings onboard caters to both domestic and international travelers. Jalesh cruises aim to create the best of holidays in India for vacationers, corporates, wedding planners and event organizers to offer new experiences.
Step aboard the beautifully designed Jalesh cruise ship and enjoy cruising in the classic style with a wide array of engaging opportunities for exploration, entertainment, and relaxation. Learn more about life onboard Jalesh Cruises:
Entertainment
Broadway musicals, live music concerts, burlesque performances, dazzling magic shows, feature films, standup comedians, Las Vegas shows and nightclubs that get your feet movin' and groovin'. There's something happening around every corner; luckily, you have a whole cruise of days and nights to experience it all.
Staterooms & Suits
From the moment you step aboard, you will feel welcomed and right at home. And with attentive personal service and daily housekeeping from a friendly staff that knows what hospitality means, you'll find your Jalesh ship truly is your home away from home.
Dining
Variety of exotic Indian as well as international cuisine display high standards of hospitality on board with three fine dining restaurants offering Indian cuisine at waterfront and Thai, Korean, Taiwanese, Japanese cuisines at the Chopstix, along with a variety of delicacies ranging from barbeque, street food, grills, patisserie to frozen desserts.
Bars & Lounges
The wide selection of lounges and gathering spaces bring nights to life.
Pool & Pool Bar
Soak in the sunshine with a day spent lounging by the outdoor pool. Cool off in the refreshing water, grab a cocktail from the adjacent Pool Bar, or take in the scenery from a comfortable lounge chair.
Spa, Salon & Fitness
Enjoy and relax in the bubbles of the jacuzzi, in sauna or in the pool bar. Pamper yourself with a massage or a beauty treatment.
Casino
Located on Deck 8, the Player's Casino will spoil you for choices. From most popular games like Blackjack, Poker, Casino War and Slot Machine Games to some amazing table games, this place is sure to rise up your excitement.
Kids & Teenagers
Children of all ages can expect fun entertainment, spectacular shows, educational pieces and lots of different activities designed to bring out their creative sides onboard the cruise ship.
Shore Excursions
Jalesh cruises offer you what is probably the most comfortable way to discover new places, cultures and people. Get pampered with a range of half and full-day Shore tours in almost all ports of call.
Personal Service
From your arrival to departure you will receive top-notch service and attention to every detail, promising you intuitive, attentive service in casual, elegance surroundings. The outstanding, friendly, onboard staff will do their best to serve you with what you want before you've even asked for it!
Our Jalesh Cruise Packages
At Akbar Holidays, we understand what makes a cruise holiday so special. It's sailing to incredible destinations far and wide in pure comfort and luxury with like-minded travelers, enjoying fabulous food as you glide across the waters, discovering out-of-this-world experiences and awe-inspiring sights, and forging friendships that will last a lifetime. Our Cruise Experts have handcrafted the best cruise package deals to ensure that you're getting unbeatable value, no matter where the water takes you. You are our number one priority. We want to make sure that you have the best cruise holiday experience, whether it's your 1st or you 50th time at sea!
Ready to get started? Looking for a Mumbai to Dubai cruise package already? Get in touch now and see more on your next cruise holiday with us!
Read Less
FAQ
How many destinations do Jalesh cruises sail to?
Jalesh Cruises is designed to offer an authentic experience of Indian culture, hospitality and great food to both domestic as well as international travelers. It offers onshore destinations and excursions across Indian port cities such as Mumbai, Chennai, Kochi, Mormugoa (Goa), Vizag and international destinations such as Dubai, Abu Dhabi, Bahrain and Muscat, with new destinations being added.
Which itineraries do Jalesh cruises offer?
There are multiple Jalesh cruise sailings to choose from such as:
Mumbai – Diu – Mumbai 3 Days | 2 Nights
Mumbai – Goa – Mumbai 3 Days | 2 Nights
Mumbai – Ganapatipule – Mumbai 3 Days | 2 Nights
Mumbai – High Seas – Mumbai 3 Days | 2 Nights
Mumbai – Goa – High Seas – Mumbai 4 Days | 3 Nights
Mumbai – Ganapatipule – Goa - High Seas – Mumbai 5 Days | 4 Nights
Mumbai – High Seas- - High Seas – Muscat – Dubai 5 Days | 4 Nights
Dubai – Muscat – High Seas – High Seas – Mumbai 5 Days | 4 Nights
The 2 nights Mumbai to Goa cruise is the most popular.
How much do cabins cost?
The cruise fare depends on the route and on the type of cabin you choose.
What is included in the price of a Jalesh cruise?
Cruise holidays are one of the most value holidays you could go on. Your accommodation and main meals are included whilst onboard. Selected activities and entertainment shows are also included in the price. Jalesh cruises also have special entertainment activities, restaurants & shows; however these are at an extra cost. For a comprehensive list of what is included; kindly talk to our Cruise Expert for your next cruise holiday.
What is not included in the price of a Jalesh cruise?
Gratuity of USD 12 + (18% GST) per person per night is payable on-board
Any paid entertainment shows
All bars / All beverages ( hard and soft ) / Any Bar Packages
All Spa Packages
Any Shopping on-board
Charges of the Casino Games
Any Venue Rentals for the usage of public spaces for private events
Any kind of Team Building Activities
Any kind of private Performance by the Ships Troupe / Crew
Any kind of events to be planned.
All Shore Excursions
What cabin should I book?
A lot of first time cruisers choose an inside cabin (an internal cabin without a window) solely due to their budget or simply because they spend maximum time at the lounge, spa, deck or activity area and only require a room for sleep and changeover. However you will be surprised to know that there is normally a very small difference to upgrade to an oceanview cabin (cabin with a view). For a whole different experience think about upgrading to a balcony cabin or mini-suite. In life, few things are worth spending a little extra money on, and a cabin with a balcony or mini-suite is worth everything. Trust us!
How far in advance can I book my cruise?
Choice and availability are best when booked early. Oftentimes certain categories of cabins sell out; especially during peak seasons, so the sooner you can book the better.
I have a limited budget. Is Jalesh cruise affordable?
Sailing aboard such beautiful cruise liners is no more only for those with deep pockets. The myth that cruising is only for rich people does not exist anymore. Cruising is very affordable today. In fact a positive characteristic of Jalesh Cruises is its relatively affordable cost. Leading prices for Jalesh cruise packages start from INR 10,000*. For instance; compare a Mumbai to Goa cruise against a non-all inclusive resort. On a cruise vacation, your meals, accommodations, entertainment, and most activities are included in the fare. Therefore, it's easy to stick to your budget. Plus, on a cruise you get to visit many different ports of call. Unpack once and settle in for a journey that takes you anywhere you want to go.
What can I do onboard a Jalesh cruise?
As you soak in the breathtaking view of the tranquil sea and experience the grandeur of India's First Premium Luxury Cruise Ship, you'll be treated to loads of surprises and delightful moments. The lucky guests can enjoy high-quality accommodation such as mini-suites, cabins with ocean view and balcony, interconnecting rooms; all featuring plenty of amenities, gourmet cuisines, live entertainment, broadway musicals, burlesque performance, a breathtaking pool deck, multiple spa treatments, exciting excursions, world-class service and much more all included. Though the best part about Jalesh cruises is the multicuisine gourmet food; from five, six and seven-course dinners down to the burger from the grill, khaman dhokla of Gujarat to the fiery Mumbai vadapav and pav bhaji, Delhi chaat to Kolkata rolls, Goan omelette pav to Chennai idli & dosa….everything you crave for from the Indian Street can be enjoyed at the high seas.
Will I get bored or confined onboard?
There are lots of entertainment activities, so wherever you may be on the ship you would not miss on the fun! It is just not possible to get bored on the ship because there is an activity almost every 15 minutes. Onboard entertainment includes broadway musicals, dance performances, magic shows, blockbuster movie screenings, stand-up comedy & much more. It also has exciting dedicated activities for kids and teenagers. You can spend time at the casino, dip into its pool, watch a movie at the theatre, visit the comedy club or their in-house musicals, flex your body at the fitness club or just lounge in the many bars when you're not enjoying shore excursions. In fact, there are so many things to do while cruising that you will probably book a longer cruise next time.
What is a typical day at sea aboard Jalesh cruise?
The sea days are very relaxing with restaurants open all day and the opportunity to explore the ship. The choices are vast. For example; sunbathe on deck, indulge in a spa treatment, join in the entertainment programs, musicals or dance show and attend the comedy show for some moments of laughter. The casino, gym or shopping will all be at your fingertips.
Should I book shore excursions or do my own sightseeing?
This is solely up to you, however we highly recommend booking shore excursions with the cruise itself. A shore excursion arranged by your Jalesh cruise is a safe option, as the quality and service offered can be vouched for. If the tour is delayed the ship will wait for you before it set sail again. Doing your own local sightseeing can be exciting but risky, and you'll have to pay close attention to time as the ship will not wait for you if you are running late.
What can I expect on a shore excursion?
Shore excursions give you a superb snapshot of the destination on your itinerary. These are always normally guided and can be a full or half day trip depending on your preference.
What about the night life?
Night life is the main highlight of a cruise holiday. That's when life onboard a cruise ship really turns on. There's dancing, live entertainment, broadway musicals, discos and lounges, casino, feature films, and parties with all loves ones as well as new friends. And the night can go on as long as you want. Even until the spectacle of sunrise at sea.
Is there a Casino on board?
Yes. The Player's Casino is located on Deck 8 and will spoil you for choices. From most popular games like Blackjack, Poker, Casino War and Slot Machine Games to some amazing table games, this place is sure to rise up your excitement.
How do I make my reservation?
Reservations can be booked through the Akbar Holidays website by clicking HERE. We have multiple cruise itineraries to choose from such as Mumbai to Goa cruise, Mumbai to Diu cruise, Mumbai to high seas cruise and much more. As soon as we receive your enquiry, our Cruise Expert will get in touch with you.
Is Passport mandatory for a cruise holiday?
Passport is not required for Indian nationals sailing within India (Government issued valid Photo Identification Card is acceptable). However, for international itinerary Passport is mandatory.
What documents do I need to book a cruise?
Proof of citizenship is required for everyone sailing aboard Jalesh cruise. Indian nationals may provide their Passport, Driving Licensee, PAN Card, Voters Card or Aadhaar Card for entry into port and embarkation. For Foreign nationals, Passport is mandatory (please check with the Indian Immigration Office for precise documents apart from valid Passport)
Is there an age requirement for children to book a cruise?
Only Infants below 06 months of age cannot sail. All other age groups can sail.
Will my children enjoy cruising?
Yes, Children love cruising! There are exclusive activities for children that provide entertainment for the kids and teenagers from morning until night. Some of the activities are scavenger hunts, jewellery making, air hockey, karaoke, arts and crafts, talent shows, pizza parties, disco parties, video games and a lot more. For our slightly older age group there is a dedicated curriculum that keeps them engaged with games, educational pieces and exploration designed to bring out their creative sides.
What is the dress code when cruising onboard Jalesh cruises?
Your time onboard Jalesh cruises is about being relaxed and comfortable. Casual clothing is always the favoured attire. Some restaurants may have special themed dress code (check with the cruise expert). Carry a jacket / sweater / shrug for cooler evenings, a sturdy pair of walking shoes, and don't forget your swimwear. Above all, just keep it light and casual.
Is internet / Wi-Fi available onboard?
There are Wi-Fi access points on board. However, Wi-Fi service is provided at an additional cost.
How much luggage can I bring on the cruise?
Guests are encouraged to limit their luggage quantity. Each Passenger is permitted to carry luggage to a maximum of one bag per person, if traveling on cruises of 3-5 days duration, and no more than two bags per person, for cruises of 6 days or longer.
For travelers not from the departure country or if your cruise ship doesn't depart from your home town, you may be required to travel (by air, public transport etc) to the departure port. Airlines also have weight restrictions. Please take note of restrictions if you are travelling by air, as airlines charge for oversize or excess baggage. Check the restrictions with your Travel Expert before you book your flights.
Are there different classes of service?
Whatever room category you book, you'll enjoy the same courteous service, exquisite dining, variety of activities, and world class entertainment as everyone else. Yes, you read that right! Every guest can enjoy the use of any of the ship's facilities. That's the Jalesh difference.
Will I experience any seasickness onboard the cruise?
Cruise ships are built with excellent stabilizers and they are so huge that you often can't even tell you are on a ship. And even if you still feel sick, there are medications and 24/7 medical help available onboard.
Are there medical facilities available onboard?
Yes. The cruise has licensed doctors and nurses to assist you for any medical emergencies.
Are handicapped accessible cabins available?
Yes. Wheelchair-accessible rooms include wider doorways, no thresholds into bath and more handrails around the bathroom.
Are there smoking areas on the ship?
There are smoking areas on the ship - these are normally in designated areas. In principle, smoking is not permitted in any onboard common areas, passage ways, swimming pools, entertainment areas, theatre, conference halls, any decks, onboard shops, food service areas (buffets and restaurants, the medical centres, child-care areas, corridors or elevator foyers, areas where Guests are assembled in groups for safety exercises, disembarkation or tour departures, public toilets, or in bars close to areas where food is served). Smoking is strictly prohibited in all staterooms and stateroom balconies.
Can I go on the cruise if I'm pregnant?
Pregnant women are highly recommended to seek medical advice prior to travel at any stage of their pregnancy.
Do I need to purchase travel insurance even if I'm cruising locally?
A Travel Insurance gives you and your loved ones peace of mind and protection in the face of an emergency. We have seen many cases of people having to cancel their holiday bookings at the last moment and losing almost the entire value of their fare due to injury, sickness, or death of a travelling companion or immediate family member. Unfortunately, there are a myriad of other unforeseeable circumstances that could occur when traveling to a new place, and travel insurance can protect your vacation investment. Whether you're looking for medical coverage in a foreign country or want to protect your belongings, there is an insurance policy that is right for you. Our Cruise Experts will be delighted to assist you with the appropriate Travel Insurance policy for you and your loved ones. Also if you currently have travel insurance, be sure to understand what is covered and excluded.
Why should I book with Akbar Holidays?
Which cruise ship is best for me? What is included in the cost and what are the hidden costs if any? What are some of the differences between the ships? Is a cabin on a lower deck any different to one which is higher? While planning your cruise holiday, have you asked yourself these questions? If yes, you need good expert advice, and we offer it. And because we are a travel company with 40+ years of experience, we can focus on getting the best deals, as well as giving the best advice. Please note, as the cruise industry grows so does the choice of itineraries, cruise ships, liners, costs and cabins; just to name a few of the options you should consider when booking a cruise. We're here to help you through what is an important decision and we'll do so in a friendly and unbiased manner. Treat yourself to a unique Jalesh cruise holiday with your family and friends and enjoy the adventure of a lifetime, CRUISING!
Do I need a Dubai visa for my Jalesh Cruise vacation?
Yes. All Indian passport holders require a Dubai Visa for their cruise vacation. Akbar Travels will assist you in obtaining Dubai visas. Our Cruise Experts will help you determine which documents are needed for the specific Jalesh cruise. Please be sure to obtain all your required documents prior to departure to avoid delays, denied boarding/entry or additional cost.